---
2 min read
---
Salon Pedicures Relaxing, But Potentially Dangerous: Pros and Cons
9 Sep, 2022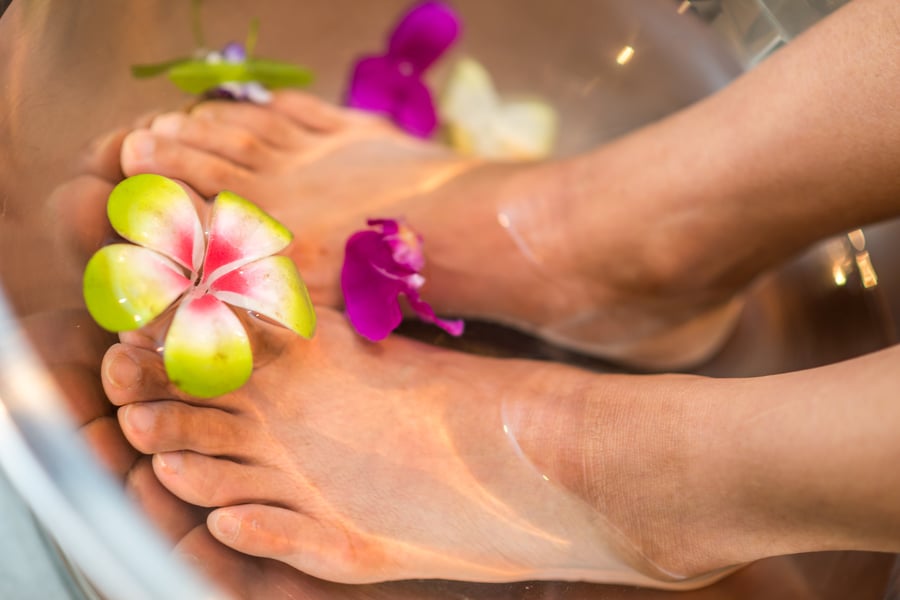 Getting a pedicure at the local nail salon is both relaxing and therapeutic, but could it be dangerous? The answer is both yes and no. Continue reading to learn more about the pros and cons of salon pedicures and discover what you can do to protect yourself during your next pedicure.
Benefits of Salon Pedicures
Increase Circulation to the Feet and Legs
Salon pedicures often involve a foot massage and soaking your feet in warm water which can increase blood flow and help with circulation. Healthy circulation and increased blood flow to the legs and feet can help with a number of problems ranging from speeding up the healing process should any cuts or wounds be present to reducing your risk for developing nerve problems.
Reduces Foot, Ankle and Leg Fatigue
A salon pedicure can help relieve foot, ankle and leg fatigue. Foot, ankle, and leg fatigue is usually caused by sore muscles. During a salon pedicure, you will often soak your feet and legs in warm water which can help relax your muscles.
In addition to soaking your feet in warm water, a salon pedicure usually includes a massage. The pedicurist will often gently massage your feet, ankles and lower leg. The gentle massage can help relieve any muscle fatigue.
Other Benefits of Salon Pedicures
Help reduce your risk for infected or ingrown toenails – a pedicurist will correctly trim your toenails so there is a reduced risk of them becoming ingrown or infected.


Early identification of common foot problems – a pedicurist can't treat common foot problems, such as bunions or calluses, but they can identify them and bring them to your attention. You can then make an appointment with a foot specialist to get them properly treated.


Helps improve foot health by removing dead skin – not only does this help relieve dry, cracked heels and skin on your feet, but it can help remove harmful bacteria that could lead to an infection
Cons of Salon Pedicures
The biggest drawback of salon pedicures is the increased risk of developing infections, such as bacterial, fungal and viral, that can not only impact your foot health, but your overall health.
In a previous blog of ours titled "The Downside of Salon Pedicures: Understand Your Risks", we took a closer look at why you are at an increased risk for a fungal, bacterial or viral infection when you get a salon pedicure. Click here to visit our previous blog post and take a more in-depth look at the risks of salon pedicures.
You can dramatically reduce your risk for infections during a pedicure by making sure you are visiting a nail salon that not only hires experienced pedicurists, but who follow strict safety and hygiene protocols such as cleaning and sanitizing equipment and using disposable tools when possible.
Concerned About Your Foot Health After a Salon Pedicure?
Contact Sweeney Foot and Ankle to schedule an appointment. Many of the problems that arise from salon pedicures are easier to treat when they are caught early. If you are concerned about your foot health after a recent salon pedicure, don't wait and call us to schedule an appointment with our podiatrist. We are here to help!
Subscribe to Our Blog
Related Articles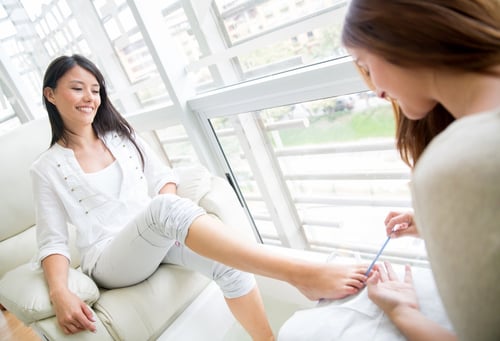 ---
As the weather warms, the sandals and open shoes come out of hibernation. Feet and legs are on display. Many flock to their favorite salon f...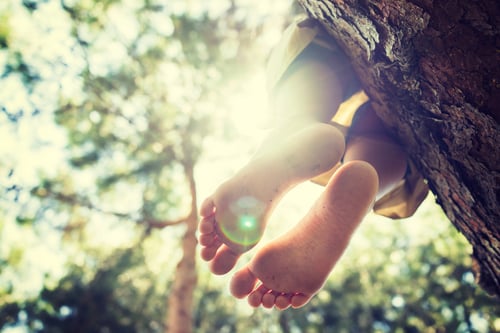 ---
When summertime rolls around and everyone wants to head outside, it's easy to forget the problems that this might bring to our feet. Sure, w...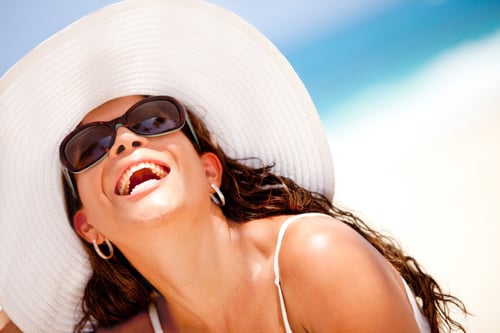 ---
Now that summer is here, more people are enjoying the warm weather by spending time outside. However, as you are outside, you are exposed to...