---
2 min read
---
Smart Strategies for Back-to-School Shoe Shopping
4 Aug, 2023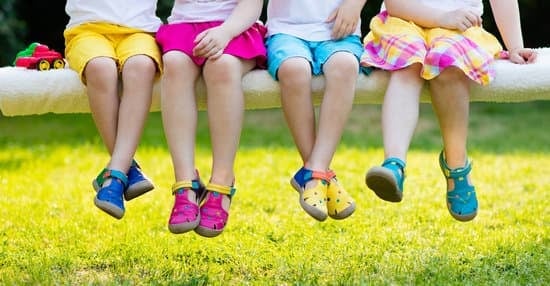 Children wear their school shoes for more than 30 hours each week, making it important for these shoes to fit properly. This purchase should be a one-time event for each school year if done properly.
However, advances in shoe technology create many options that make this process more challenging, especially when it comes to built-in orthotic features.
Weight is another critical feature to consider when selecting shoes that your child will need to wear all day. The following strategies will help you choose the best shoes for your child's comfort during a period of rapid growth.
Professional Assistance
Experienced staff members can obtain accurate measurements for both the width and length of each foot. It's vital to measure the feet separately as they often have different sizes, especially in children.
If your child already has orthotics, bring them with you to ensure a proper fit. In these cases, it's particularly important to choose a time when sales assistants will have more time to spend on fitting.
Sizing
It's common to buy other articles of clothing that are a little bit big to save money, knowing that your child will soon grow into them. However, you can't use this strategy for shoes, since they should always fit correctly. Not only will it cause discomfort, but it can also increase the risk of injury during physical activities like running.
Factors to consider when buying shoes for fast-growing feet include orthotic-friendly features like footbeds that are easy to remove. Quality leather and other materials are also important for durable shoes with a comfortable fit.
In addition, many of today's shoes have multiple-width fittings that can increase a shoe's service life.
Socks
Some stores provide their own socks for shoe fittings, but it's important to use the socks your child will actually wear. In the first place, you don't want your child to wear socks that have been on someone else's feet for hygienic reasons.
Furthermore, some schools require their students to wear a particular type of socks as part of the school uniform. These socks are often significantly thicker than typical socks, which can significantly affect a shoe's fit.
Laces vs. Velcro
Laces are the traditional means of fastening shoes, but Velcro is an increasingly popular option. Velcro fasteners are particularly useful for younger children who don't know how to tie their shoes yet.
If you do choose shoes with laces, get extra laces as children tend to go through them very quickly.
Quality
A child's foot grows about one size each year after the age of three. As a result, a pair of children's shoes won't fit for longer than the school year, but you still need to ensure they have the quality needed to last this long. Look for double stitching and durable materials when selecting children's shoes.
Comfort
Adequate cushioning is essential for school shoes due to the amount of time children spend standing and running. Ensure your child walks around the store in the shoes before making a purchase decision. You should also check for tight spots and stitching that could rub their feet.
Fitting Time
Feet change their size during the day due to increased fluid retention. Buy shoes during the afternoon to ensure the best fit for your child.
Treatment
A foot specialist should examine your children if they continue to experience discomfort in their feet or ankles after switching to shoes that fit well. Prolonging an appointment could lead to chronic pain by leaving the underlying cause untreated. Contact Sweeney Foot & Ankle today to schedule an appointment.
Subscribe to Our Blog
Related Articles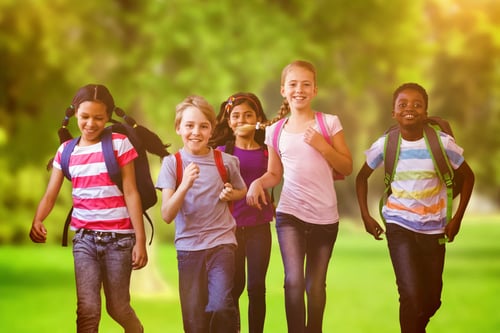 ---
One of the most important back-to-school purchases you can make for your child is a pair of good quality, proper fitting shoes. Not all shoe...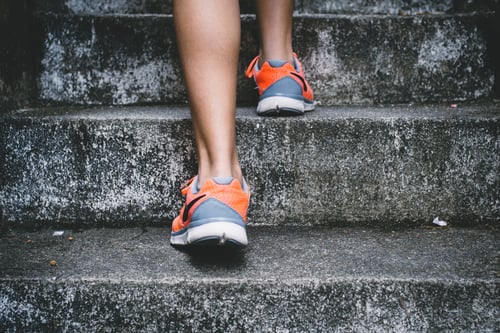 ---
One of the biggest mistakes you can make when purchasing shoes is buying shoes that do not fit you properly. Many people, particularly women...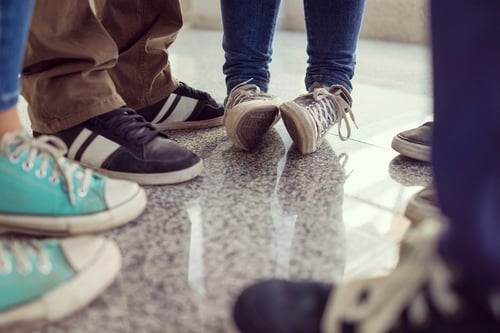 ---
Now that schools back in session, it's important to make sure your kids have the proper footwear to last them through the school year. One o...