---
2 min read
---
Summertime Foot Care
8 Jun, 2022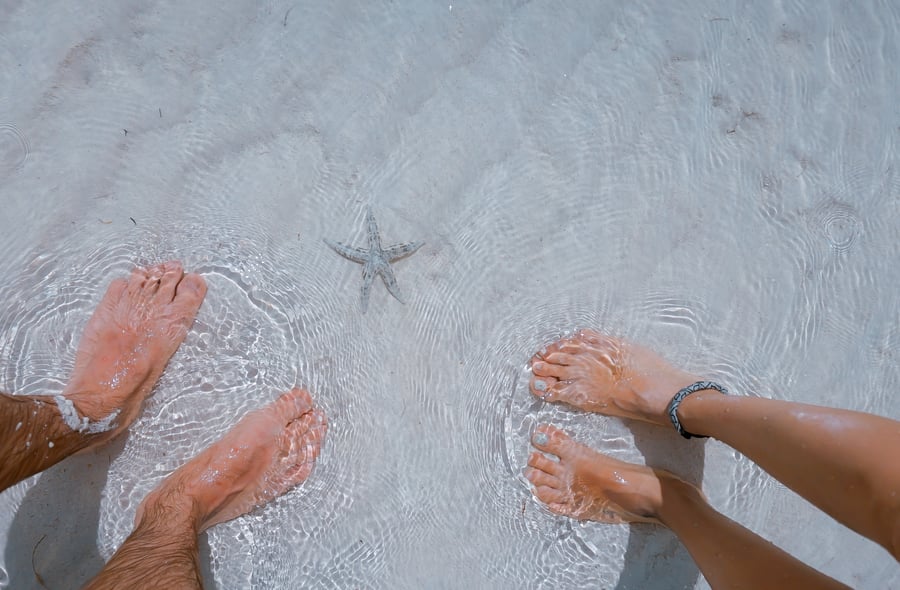 You'd think that once winter's icy sidewalks and spring's slushy puddles have passed by, the outdoors would mean a much friendlier place for your feet. Unfortunately, summer comes with its own perils. Here are a few tips to help you be more "sure-footed" in the warmer months.
Shields Up!
The #1 thing you can do to protect your feet in the warmer months is to be smart about when and where you kick off your shoes, even when the temperature climbs. Yet just as many "minefields" exist in the summer as they do in the winter.
From hot sand to broken glass, and from fire ants to animal droppings, the ground can be riddled with hazards to your tootsies. A few things to keep in mind when "dressing" your feet this summer:
When you do go barefoot, be on the lookout for hazards. Make sure that the sand (and the parking lot) isn't burning hot before you jump out of the car on your way to the waves. In addition, remember that even pristine lawns can hide stinging insects and broken glass, so keep a sharp eye out whenever you're shoeless.
Open-toed sandals are great for the beach or a picnic, because they help reduce sweating. But be sure to get sturdy ones that won't literally rub you the wrong way.
Avoid problems like athlete's foot and warts. Wear foot coverings in beach changing rooms to reduce direct contact with unclean surfaces. It's also important to choose shoes and socks with breathable fabrics. Synthetic blends are often ideal, because they wick moisture away from your skin.
Don't forgo ankle support and/or arch support if you need it. Even casual canvas slip-ons and sandals can offer this kind of benefit. If you can't find footwear in the style you like, place supportive inserts inside them.
Be Mindful of the Elements
Sun, sand and water are the best things about the summer. Unfortunately, those same elements really have a way of getting under your skin, literally. Don't neglect your ankles and feet when applying sunscreen. It's also important to remember that you may need to reapply sunscreen to your feet even more often than other parts of your body, because of factors like foot sweating, or even wading in the water.
Just as importantly, be sure to slather on a moisturizing product, especially after an active summer day. Put foot lotion on just after a shower and/or before going to bed, then cover them with clean cotton socks. By doing this, you'll lock in that moisture and protect your floors and fabrics.
Don't Neglect "Pampering"
Whether you like to do your own pedicures, or leave that to the professionals, keep in mind that this kind of self-care isn't just to make your tootsies pretty. It also promotes toe and foot health.
Buffing out calluses and rough patches will help keep foot and toe skin healthy and pathogen-free. The same is true for removing old toenail polish, so that your nail beds have a chance to breathe.
Of course, sometimes even the most careful home treatment and the sturdiest footwear can't solve all of your ankle and foot issues. Sweeney Foot & Ankle is always ready to "step in" to fill any health gaps you may have. If you have ongoing issues, or need more information about protecting your feet this summer, contact us today to learn more about our services.
Subscribe to Our Blog
Related Articles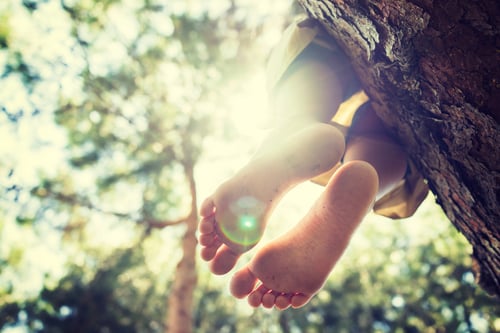 ---
When summertime rolls around and everyone wants to head outside, it's easy to forget the problems that this might bring to our feet. Sure, w...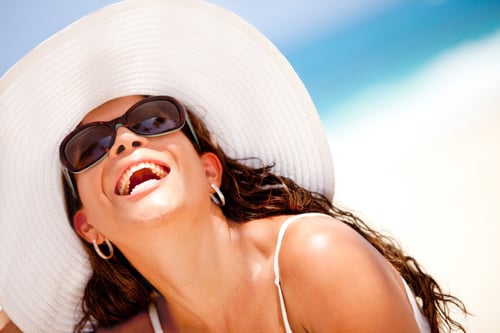 ---
Now that summer is here, more people are enjoying the warm weather by spending time outside. However, as you are outside, you are exposed to...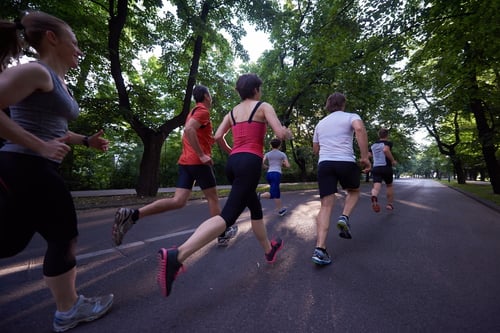 ---
You've just run your first marathon (or half marathon) and suddenly your feet are killing you. There's no swelling, but you can't walk from ...