---
6 min read
---
Understanding Nerve Pain in the Lower Leg: 6 Common Causes Explained
7 Jul, 2023
Lower leg pain is a prevalent issue experienced by many individuals, and it can have various causes, ranging from minor overuse to more serious underlying conditions.
While some degree of leg soreness after exercise or physical activity is normal, persistent, or recurring nerve pain requires a consultation with your healthcare professional for proper evaluation and diagnosis.
"Pain starts in receptor nerve cells found beneath the skin and in organs throughout the body. When you are sick, injured, or have other types of problems, these receptor cells send messages along the nerve pathway to the spinal cord, which then carries the message to the brain," explains John Hopkins Medicine.
"Chronic pain is one of the most costly health problems in the U.S. Increased medical expenses, lost income, lost productivity, compensation payments, and legal charges are some of the economic consequences of chronic pain."
Nerve pain, called neuralgia, is characterized by a feeling like shooting, stabbing, tingling, or burning sensation. It is caused by damage or injury to the nerves that send messages to your brain to signal pain.
How Common is Lower Leg Pain in the U.S.?
Lower leg pain is a relatively common problem in the United States, affecting people of all ages and activity levels. From athletes and active individuals to those leading more sedentary lifestyles, many may experience leg pain at some point in their lives.
A study published more than a decade ago found that almost 16 million Americans suffer from chronic neuropathic pain.
A medical textbook archived last year by the National Library of Medicine
While most cases are benign and resolve themselves with self-care, persistent or severe pain may indicate an underlying issue that requires medical attention.
"Peripheral neuropathy can be a manifestation of a wide range of pathologies that require further evaluation and/or treatment," wrote Claudia Hammi and Brent Yeung in Neuropathy
Nerve Pain vs. Normal Soreness in the Lower Legs
In many instances, lower leg pain is not serious and can be attributed to overexertion, muscle strain, or minor injuries that improve with rest and home remedies. However, some cases of lower leg pain can be more concerning, especially if they are accompanied by certain symptoms like:
Numbness
Weakness
Swelling
Difficulty walking
Any persistent or worsening pain that hinders daily activities should be evaluated by a healthcare professional to determine the root cause and appropriate treatment.
Keep in mind that nerve pain, often described as shooting, burning, or electric-like sensations, differs from normal soreness or muscle aches in the lower legs.
How to tell the difference between normal soreness in your lower legs and nerve pain? Here's the difference between the two:
Normal soreness, also known as delayed onset muscle soreness (DOMS), typically occurs after engaging in new or strenuous physical activities and is caused by tiny muscle tears that heal over time.


On the other hand, nerve pain results from irritation or damage to the nerves responsible for transmitting signals between the legs and the brain. Nerve pain can be chronic and may require specific treatments depending on its cause.
6 Causes of Lower Leg Nerve Pain Explained
There can be many explanations for the cause of lower leg nerve pain but here are 6 conditions that can cause it along with the cause, symptoms, and treatment options:
Lower leg pain is a widespread issue that can result from various causes. While some cases may resolve with rest and self-care, persistent or severe nerve pain requires proper evaluation and treatment by a healthcare professional.
If you have persistent or recurring lower leg nerve pain, schedule a consultation today with the board-certified surgeons with Sweeney Foot and Ankle Specialists to examine the causes of your pain and your treatment options.
Subscribe to Our Blog
Related Articles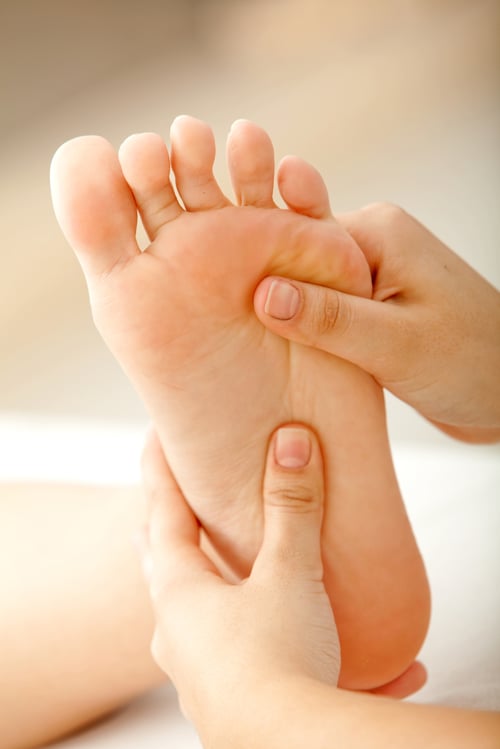 ---
When you consider that the human foot has more than 100 ligaments, muscles and tendons, along with 33 joints and 26 bones, it's not surprisi...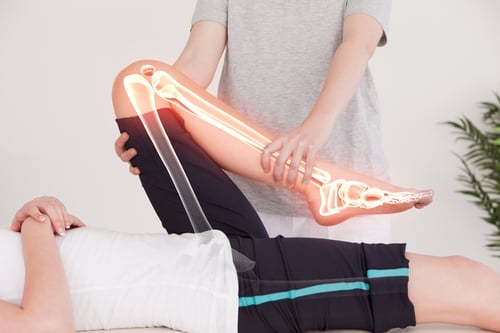 ---
Arthritis is a type of inflammation of one or more joints. It can lead to stiffness and pain in any one of your body joints, but is most com...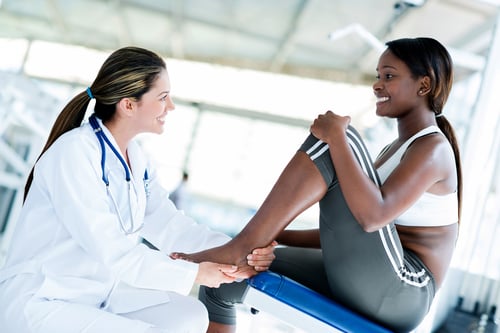 ---
Tarsal tunnel syndrome (TTS) is a relatively rare but significant disorder that can cause discomfort and pain in the foot and ankle, includi...