---
2 min read
---
Move in May: May is National Physical Fitness and Sports Month
8 May, 2019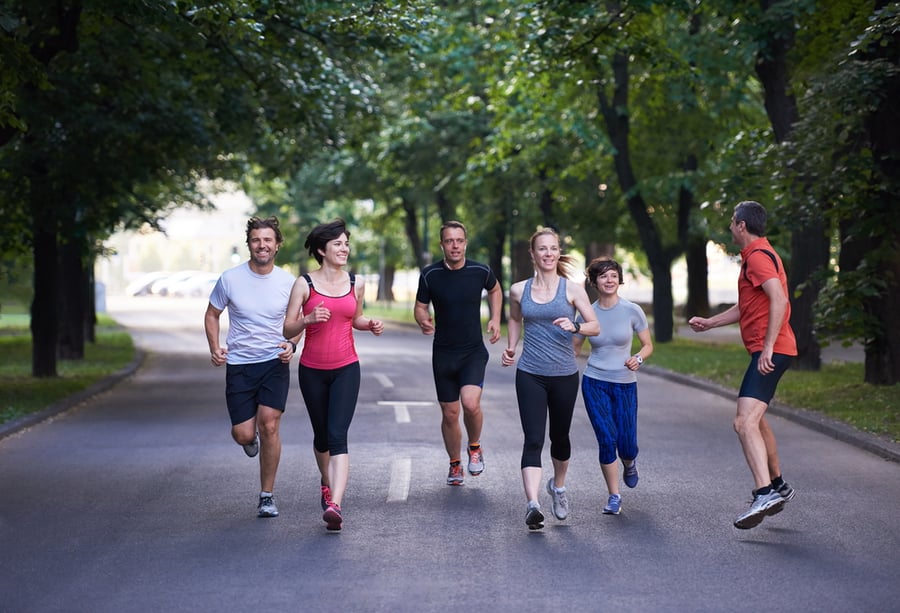 Regular physical activity is important for good health, but many people in the United States do not get the exercise they need to stay healthy. To help raise awareness of the benefits of exercise, many health and medical professionals celebrate National Physical Fitness and Sports Month each year during May.
The President's Council on Fitness designated the month of May as National Physical Fitness and Sports Month back in 1983. In the decades since then, healthcare professionals and other organizations have recognized the month by promoting awareness of the importance of physical activity. Annual national events include National Physical Education & Sports Week, National Bike to School Day, National Women's Health Week, and National Senior Health & Fitness Day. Hundreds of thousands of people participate in a variety of events at more than 1,000 locations across the country.
Benefits of Physical Fitness
Physical fitness offers a number of health benefits for the entire body, from your head to your toes. Regular exercise improves memory and thinking skills, for example, and boosts your mental health and mood. Physical activity also reduces the risk of heart disease, helps the body manage blood sugar and insulin levels, strengthens bones and muscles, decreases the risk of falls and even reduces the risk of cancer and other serious diseases. Engaging in regular exercise can help you lose weight, which can take a load off your feet. Being overweight or obese is associated with foot pain, according to research. In fact, nearly 41 percent of respondents to a survey by the American Academy of Orthopedic Surgeons who had foot pain said they had gained weight before the pain started.
U.S. Department of Health and Human Services (HHS) recommends adults engage in 150 minutes of moderate-intensity exercise or more each week, or 75 minutes of vigorous aerobic activity during the week. Engaging in a combination of both moderate- and vigorous-intensity exercise is also beneficial. The government organization recommends performing aerobic activity in episodes lasting 10 minutes or more, and spreading the aerobic exercise over a few days each week.
Unfortunately, the Centers for Disease Control and Prevention (CDC) recently stated that only 22.9 percent of Americans get all the exercise they need to stay healthy. Health professionals hope they can improve that through events like National Physical Fitness and Sports Month. The most successful events help make people more aware of the benefits of exercise, provide information on places and organizations that promote exercise, and by offering tips on how to get more exercise throughout the week.
Health educators can provide information about physical fitness by publishing contact information and schedules for local sporting clubs and events, motivating teachers and administrators to incorporate physical activity into their students' days, and identifying youth and adult leaders.
Everyone can celebrate National Physical Fitness and Sports Month. Individuals and families can make small changes, such as walking after dinner or going for a bike ride. Social media users can share their experiences, exchange ideas and keep up on events with the hashtag #MoveInMay.
For more information about National Physical Fitness and Sports Month, contact Sweeney Foot & Ankle Specialists. Our caring and compassionate professionals can help you get the most out of your physical fitness and sports goals by providing exceptional medical care for your feet and ankles.
Subscribe to Our Blog
Related Articles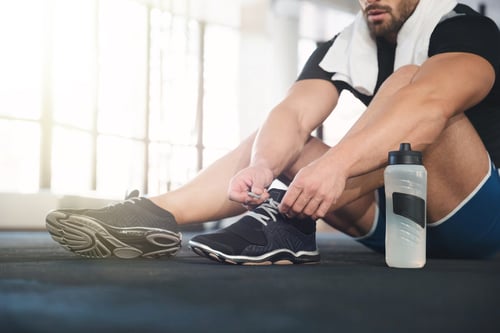 ---
As an athlete, you use your feet more than the average person may. And as an athlete, you rely on your feet to help you not only participate...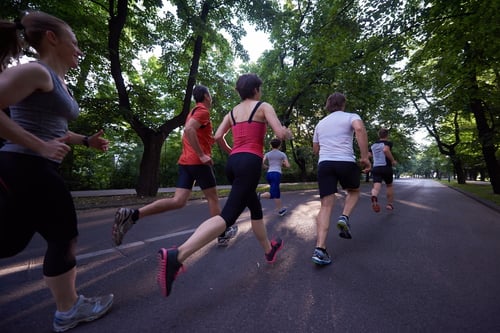 ---
You've just run your first marathon (or half marathon) and suddenly your feet are killing you. There's no swelling, but you can't walk from ...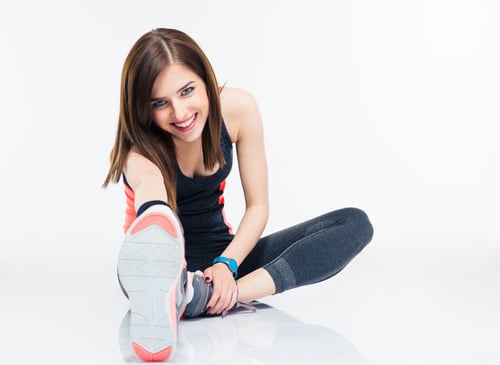 ---
The New Year is almost here, and many people will resolve to get healthier and begin to workout. And those who may routinely hit the gym may...